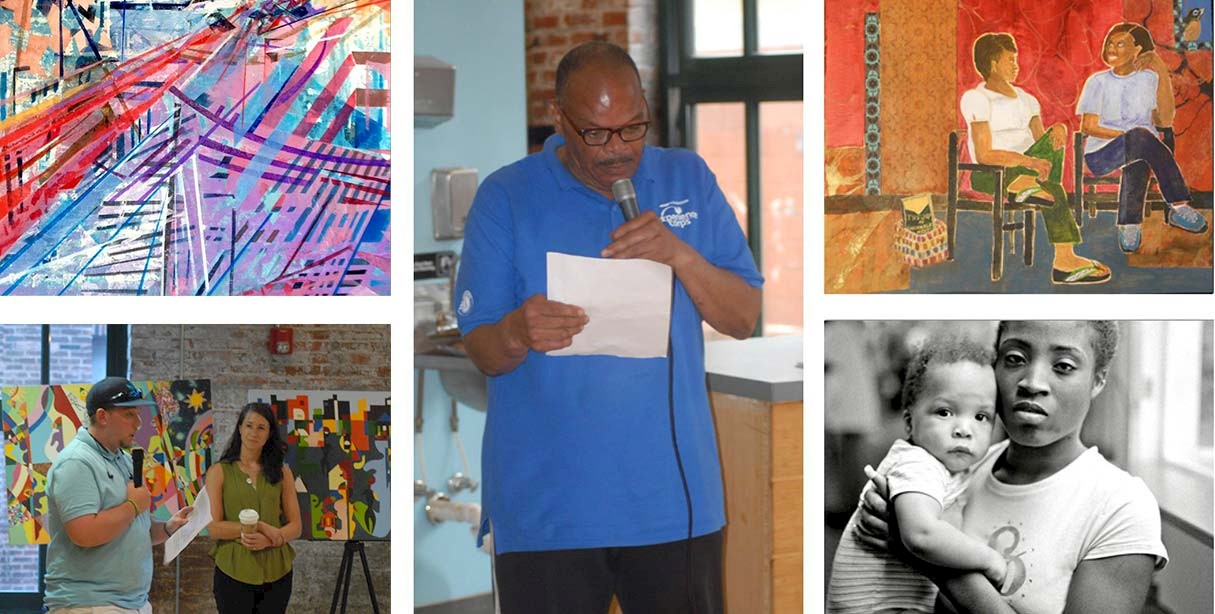 Where stigma ends, healing begins.
The New Day Campaign uses art and public engagement to create and curate extraordinary experiences. We make it possible for people to experience our vision first-hand - a world where those affected by mental illness and substance use are met with compassion and understanding rather than fear and judgment. Our events, exhibitions, and community gatherings bring creative and compassionate hearts together to challenge stigma.
Discover the warm, welcoming, unorthodox, and uplifting energy that is the New Day Campaign. We draw from a rich tapestry of formats, venues, voices, and themes that reveal the pain caused by stigma and discrimination and illuminate paths to recovery and health. Our events are always free and open to the public. Every event also offers an array of valuable materials and resources about mental illness, substance use and addiction, and how to connect with care, support, and recovery.