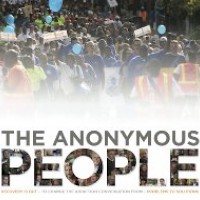 The Anonymous People Film Screening & Baltimore Boost for the UNITE to Face Addiction rally
The Anonymous People (2013) is a feature documentary film about the over 23 million Americans living in long-term recovery from addiction to alcohol and other drugs. This screening takes place immediately before the UNITE to Face Addiction October 4 rally on the National Mall. The New Day Campaign is a partner of this grassroots advocacy effort organizing people, communities, and organizations to face addiction and stand up for recovery--to ignite and build a movement to address one of the most pressing health issues of our time. Following the screening, Linnet Williams of UNITE to Face Addiction shares information and tips on attending the October 4 rally, and joins New Day Campaign director and founder Peter Bruun in facilitating a communal dialogue on the importance of speaking out loud about addiction and recovery.
This event is part of Free Fall Baltimore.

Sponsor:
Thank you to an anonymous film series sponsor
Partner:
MICA Student Activities