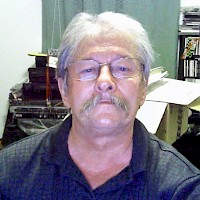 Talking Touched with Fire I
In the first of a three-part 2015 Talking Touched with Fire Series, creative people come together to share their reflections on the relationship between mental illness, addiction, and creativity. The event opens with a mindfulness experience led by the Holistic Life Foundation, and includes a pair of musical presentations related to his own depression by composer George F. Spicka.
SPECIAL OFFER! Take the Bus!
Talking Touched with Fire I offers a timely, important, and rich conversation for artists on the relationship between creativity and mental health and substance abuse challenges. The New Day Campaign is providing a 33-seat bus to leave from near Penn Station (the corner of St. Paul St. and Lanvale). The bus will depart at 12:30pm, and return from CCBC Essex by 3:00pm. As seats are limited, reservations are required. Email rebecca@newdaycampaign.org to make your FREE reservation. She will email you back to confirm. Thank you Station North Arts & Entertainment District and GBCA for helping us promote this arts community opportunity.
---
This event took place in conjunction with the exhibition Touched with Fire: Behind the Curtain
The theme draws its name from the groundbreaking 1996 book Touched with Fire: Manic-Depressive Illness and the Artistic Temperament, by renowned psychologist Kay Redfield Jamison. The same driving discomfort leading to substance misuse and desperate…