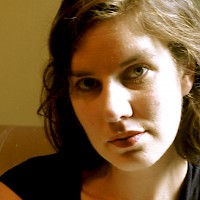 Mental Illness, Addiction, and Choice: An Exploration
Inscape Theatre, Stevenson University
1525 Greenspring Valley Rd, Stevenson MD, 21153 December 5, 2015, 1:00 - 5:30pm
An array of experts, testimonials, readings, performances, and community discussions on how much control one really has over one's own choices when mental illness and addiction are in play. With its convergence of artists across multiple mediums, diverse voices, an intellectual examination and heartfelt emotional explorations of the theme of choice in the maelstrom of mental illness and addiction, this event captures the essence of the New Day Campaign in every possible way. Prepare to be welcomed upon your arrival, moved during your experience, and uplifted and inspired as you leave and carry the experience forward.
This event takes place in conjunction with Elisif's Story, an exhibition by New Day Campaign founder and director Peter Bruun about his daughter, Elisif Bruun, who died of a heroin overdose at age 24 on February 11, 2014. Featuring drawings by Peter along with audio from friends, family, caring professionals, and others reflecting on Elisif's journey, Elisif's Story is an immersive experience of sight, sound, and lighting. The installation is at once personal and urgently public: Elisif's Story offers an intimate and loving portrait of a charismatic soul and daughter, and a cry for more humane attitudes toward those suffering from addiction and other mental health ailments.
Participants (in alphabetical order):
Robert Brooner, the Director of Addiction Treatment Services at Johns Hopkins Bayview Medical Center, will share on what those affected by Substance Use Disorder can and cannot choose, and offer a view of the world in which those with Substance Use Disorder can live well.
Peter Bruun, artist, father, and founder of the New Day Campaign, will share his experience with his daughter Elisif, and play an excerpt from the exhibition "Elisif's Story," posing critical questions on the conundrum of choice.
Jamaal "Black Root" Collier, a dedicated and versatile professional Hip-Hop artist with over a decade of experience facilitating workshops and live performances, will close out the program with an engagement with the audience involving our powers of choice.
Kondwani Fidel, a Baltimore-based spoken word artist who has made life choices in light of both his parents being addicted to drugs.
Greg Hobelmann, a psychiatrist in recovery will talk about his experience with choice, and reflect on his (psychiatric) read or understanding on his own ability to make choices prior to recovery, and in recovery.
Mariana Izraelson joined Ashley as Program Director of Outpatient Services at Father Martin's Ashley in May 2015 and brings years of clinical and managerial experience in the outpatient and addiction setting.
Leslie Jamison, The New York Times bestselling author of The Empathy Exams, a wonderful collection of non-fiction essay reflecting on pain and empathy, will read (share) brief excerpts from her book, or other selections, as they relate to the topic, and reflect out loud.
Steven Leyva, a Baltimore-area writer Baltimore-area writer and New Day Campaign contributor, will share excerpts from literature and/or poetry, and reflect upon what this implies about our culturally received knowledge about choice.
Lucas Mann, author of the memoir Lord Fear about his own brother who died from an overdose, who will read (share) brief excerpts from his book, and reflect on his own understanding of "choice" as it relates to his brother, and perhaps himself and others.
Rebecca Mark, an artist and Mental Health Rights advocate who currently works as the Volunteer Coordinator for New Day, will share a personal anecdote when one part of her knew exactly the right, safe, and correct thing to do, but nonetheless finding it physically impossible to act on that knowledge, and consequently behaving in another way leading to deep trouble.
QueenEarth, a singer/songwriter and creative professional, will share a song and anecdote from her own personal life, where one day she could not choose something, and the next day she could.
Debbie Rock, Executive Director of Baltimore-based Light Health & Wellness, will share her own experiences around questions of choice, as well as share reflections on seeing those affected by a host of behavioral health conditions sometimes seeming able to make remarkable choices, and sometimes not.
Kevin Shird, a former drug dealer turned author, community activist, and President of the Do Right Foundation, will will share how choice (or seeming lack thereof) played critical roles in his own journey, and share what he observes in others abilities to make choices. 
Kathy Westcoat, the new CEO of Behavioral Health Systems Baltimore, will welcome the audience to the program and share her vison for behavioral health care in Baltimore City as she embarks in her new role.
Program (proposed)
1:00-1:30pm: Arrival/Check-in/Exhibition
"Elisif's Story" is the exhibition on view, and as people arrive and nibble and sip, they may take in a good amount of the exhibition.
1:30-1:35pm: Rebecca Mark "share"
1:35-1:40pm: "Welcome"
A representative of Stevenson, and Mariana Izraelson welcome the audience.
1:40-1:45pm Kathy Westcoat introduces herself as the new CEO of BHSB.
1:45-1:55pm: Steven Leyva: "Ruminating Writers"
Sharing excerpts and reflecting on the received wisdom on the question of choice from our literary culture.
1:55-2:10pm: Lucas Mann: "Lord Fear & More"
15 minutes to read, share, reflect.
2:10-2:20pm: QueenEarth: A song & Reflection
2:20-2:35pm: Leslie Jamison: "Empathy Exams & More"
15 minutes to read, share, reflect.
2:35-2:50pm: Conversation
Peter Bruun facilitates discussion with audience and part one presenters.
2:50-3:05pm: BREAK 
3:05-3:10: Kondwani Fidel – Spoken Word
3:10-3:30pm: Peter Bruun & Robert Brooner: "Of Course It's a Choice"
A conversation with an addiction treatment expert springing from an excerpt from "Elisif's Story" where several people who knew her reflect on her power to choose.
3:30-3:40pm: Greg Hobelmann "share"
Reflections of a psychiatrist in recovery.
3:40-3:55pm: Kevin Shird "share"
On choosing redemption.
3:55-4:00pm: Debbie Rock – "Song & Miracles"
Examples from of amazing moments of choice, and agonizing moments when choice did not seem possible.
4:00-4:30pm: Conversation
ALL presenters from first and second half of program join Peter on stage; Peter facilitates dialogue with audience, including inviting audience sharing.
4:30-4:45pm: Jamall "Black Root" Collier
Interaction performance, and invitation to continue in lobby and/or experience "Elisif's Story"  
4:45-5:30pm: Reception
NOTE: Health Central, a leader in emotional storytelling, having told many inspirational stories of mental health and addiction in the past—and now they want to hear YOURS. Starting at 11am, before the event begins at 1pm, they will be video recording those who wish to share their stories in 15-minute scheduled time slots. They hope to capture 15-20 stories between their start-time of 11am and 5:30pm, when the event ends.
They are looking to schedule people in advance. If you or those you know are wanting to share "Memo to Me" stories, please provide your information and availability in this document: "MEMO-TO-ME SIGN-UP SHEET."
The New Day Campaign is happy to provide this opportunity to Health Central and you. If you have questions or want more information, please reach out directly to Amanda Page with questions or comments.
Sponsor:
Father Martin Ashley's, in support of the Ashley Outpatient Treatment Program.
Partner:
Stevenson University, School of Humanities & Social Sciences
---
This event took place in conjunction with the exhibition Elisif's Story
An exhibition by Peter Bruun about his daughter, Elisif Bruun, who died of a heroin overdose at age 24 on February 11, 2014. Featuring drawings by Peter along with audio from friends, family, caring professionals, and others reflecting on Elisif's…