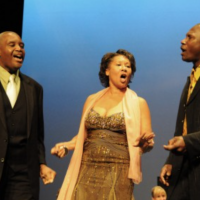 Sharing/Informing/Healing: an Open Mic Experience
A community-oriented event sharing a wide ranging spectrum of experiences and feelings related to the opioid epidemic specifically and addiction generally. Rich in fellowship and hope, the event features music (featuring Kent County's own Sombarkin'), stories, open mic opportunities, resource information, and a special slideshow highlighting remembrances of those we have lost, expressions of gratitude for those who have been there for us, well-wishes for those who are hurting, and art of all kinds related to recovery, wellness, and hurting. 
A Closing Reception at the Kent County Arts Council for the exhibition "Heroin & Healing" immediately follows from 5-7pm.
Sponsor:
Maryland Coalition of Families
Partner:
Kent County Arts Council, Maryland Coalition of Families, Garfield Center of the Arts
---
This event took place in conjunction with the exhibition Heroin & Healing
An exhibition project about how the opioid epidemic and hurting go together, and what we are doing to make things better. Heroin & Healing features art by seven individuals (Elisif Bruun, Peter Bruun, Phylicia Ghee, Michelle Labonte, Mark V.…